Inspiration:
Desiree Sanchez is the founding attorney of Sanchez Law Group and is licensed in both Florida and New York. Desiree spent her early years growing up in New York City, Long Island and eventually Orlando.
This diverse upbringing provided her with a wealth of influences that shaped her world view and assist her with clients today. She was raised within a family of hardworking, determined individuals. Her father is a military war veteran and retired postal worker while her mother dedicated her life to the educational field.
After attending the University of Central Florida and receiving an undergraduate degree from Hunter College, City University of New York, Mrs. Sanchez worked as an educator in the New York City Public School System in Brooklyn for several years. She credits this and the students she taught with inspiring her to enter the field of law. She employs that inspiration while passionately representing clients in the courtroom.
Experience:
Mrs. Sanchez received her law degree from Northeastern University in Boston Massachusetts in 2002. Immediately upon graduation, she was chosen to serve as legal counsel for the 53rd District of the New York State Assembly in Brooklyn, New York. She has worked for the law firm of Cutler and Sedlmayr, LLP, Legal Aid Society of NYC, and the State Attorney's Office in Orlando.
Prior to founding Sanchez Law Group, Desiree was the Director of Academic Success at Florida A&M University College of Law overseeing and creating programs to ensure the success of law students, graduates, and future attorneys. Her passion for justice and excellence turned into her personal mission when she founded Sanchez Law Group in 2008.
She always strives for excellence when dealing with her clients and especially as it relates to maintaining client communication. She prides herself in providing an atmosphere of comfort and a family environment to everyone who walks into her law firm. Today, the law firm represents clients in probate and personal injury throughout the entire state of Florida with offices in Orlando, Tampa, and Kissimmee.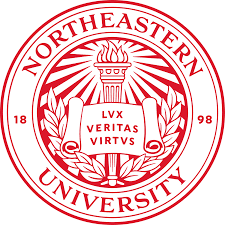 Passion:
Desiree's result-oriented attitude leads the way to many favorable results for her clients. Sanchez Law Group, a community legal hub, provides representation in probate and personal injury matters.
While Desiree truly enjoys carrying out her calling on a daily basis as an advocate for her clients, she also spends her free time enjoying family, playing pickle ball and volunteering at her local church and non-profit organizations in the community.

What It's Like To Work With Us...